Bullfrog Spa Parts and

Only

Bullfrog Spa Parts!

Need Help? Call the Spa Master directly at 434-242-2118   8AM – 8PM EST
Every Bullfrog Spa Part on this site is shipped direct to us from the Bullfrog Spa Factory. WE DO NOT SUBSTITUTE!
********** Free Shipping on orders over $49.99 ($99.99 in Canada) **********
Order $200 & enter this COUPON CODE at checkout ——->

TEN
J218 Cascadia II JetPak
J218-Cascadia II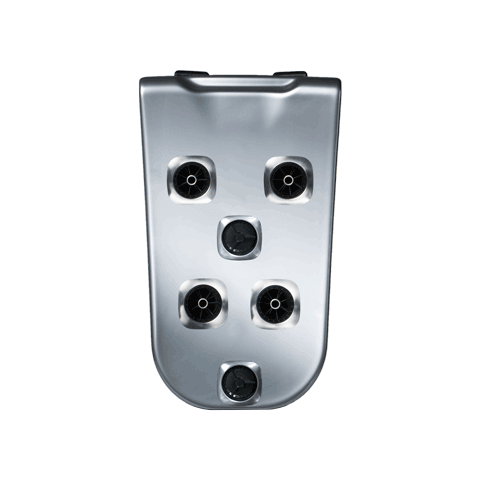 Waterfall in Your Own Backyard
Available on the A8, A8L, and A8D models. A soothing tropical waterfall right in your own backyard. The Cascadia JetPak provides a gentle and relaxing 4-point back massage while showering your neck and shoulders with a calming warm waterfall feature (not pictured). The ambient sounds of falling water complete your perfect at-home spa experience.
Jetpak only. Does not include Snapcap or Pillow.

Fits all seats on Bullfrog Series A and Series R Model Years 2013 - Present
Model Year(s):2013 - Present
Jetpak Color
Cinnabar (0) Cloud (0) Midnight Canyon (0) Mirage (0) Pearl (0) Platinum (0) Sandstone (0) Sapphire (0) Snow (0) Sunset (0) Titanium (0)
Jet Style
Standard (0) Brushed Stainless Steel (34)