Bullfrog Spa Parts and

Only

Bullfrog Spa Parts!

Need Help? Call the Spa Master directly at 434-242-2118   8AM – 8PM EST
Every Bullfrog Spa Part on this site is shipped direct to us from the Bullfrog Spa Factory. WE DO NOT SUBSTITUTE!
********** Free Shipping on orders over $49.99 ($149.99 in Canada) **********
Order $200 & enter this COUPON CODE at checkout ——->

TEN
J202 Pulsator JetPak
J202-Pulsator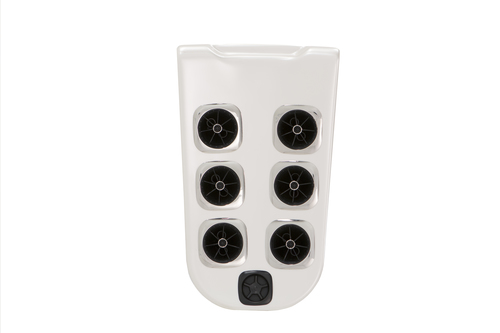 A Hypnotic Rhythmic Massage
Escape your hectic life with a rhythmic full-back massage. With 6 rotating pulse jets perfectly aligned to pressure points on your back will transport you away to a place where stress and worry don't seem to exist.
Jetpak only. Does not include Snapcap or Pillow.
Fits all seats on Bullfrog Series A and Series R Model Years 2013 - Present
Model Year(s):2013 - Present
Jetpak Color
Cinnabar (0) Cloud (0) Midnight Canyon (0) Mirage (0) Pearl (0) Platinum (0) Sandstone (0) Sapphire (0) Snow (0) Sunset (0) Tanzanite (0) Titanium (0) Charcoal (Non-Acrylic) (-50)
Jet Style
Standard (0) Stainless Steel Face (67) Brushed Stainless Steel (67)