Bullfrog Spa Parts and

Only

Bullfrog Spa Parts!

Need Help? Call the Spa Master directly at 434-242-2118   8AM – 8PM EST
Every Bullfrog Spa Part on this site is shipped direct to us from the Bullfrog Spa Factory. WE DO NOT SUBSTITUTE!
********** Free Shipping on orders over $49.99 ($99.99 in Canada) **********
Order $200 & enter this COUPON CODE at checkout ——->

TEN
J04 NeckBlaster JetPak
J04-NeckBlaster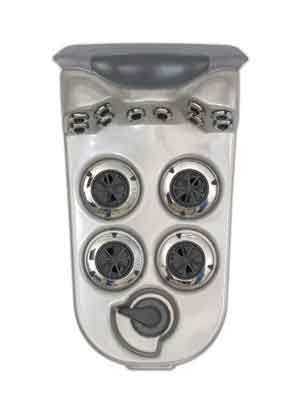 Melt away the stress of the day with the most neck and shoulder jets available on a spa! Dial in the intensity of your neck and shoulder relief as your back also receives a pulsating escape from 4 jets (100 GPM). Jetpak only. Does not include Snapcap or Pillow.
Fits Corner and Lounge Seats ONLY on Model Years 2003 - 2012
Fits Recliner Seat ONLY on Model Years 1998 - 2002
Jetpak Color
Cinnabar (0) Graphite (0) Mirage (0) Pearl (0) Platinum (0) Sandstone (0) Snow (0)
Jet Style
Standard (0) Stainless Steel Face (45)